FiveC's is a support programme for entrepreneurs running early stage businesses provided by Bridging the Gap.
Workshop Timetable:
10 am – 12 pm – Introduction to Marketing, Dr Geraldine Cohen
1 pm – 3 pm – How to supercharge your pitch, Dr Ainurul Rosli
Gain an understanding of the fundamentals of Marketing and Pitching your business.
Pitching and Marketing skills are one of the essential skills needed for a successful entrepreneur. Pitching is also one of the least considered by new startup owners.
*EVENT JUST FOR REGISTERED BUSSINESSES*
_______________________________________________________________________________________________________
What you'll learn from this workshop:
This workshop will give you a better understanding of how to pitch your idea based on the value you deliver to your clients. We will explore the difference between pitching an idea vs pitching a product and pitching a story vs pitching for money.
Once you understand the difference, your pitch needed a story to bring it to life. We will look at the way you engage with the audience when talking about what you do, and who you are.
'I don't just need to think this is a great idea, I need to feel it too.' – Startup Mentor
The workshop event will be presented by Dr Geraldine Cohen, a Reader in Marketing at Brunel Business School and Director at Brunel Hive, and Dr Ainurul Rosli, a Reader in Enterprise and Entrepreneurship and also the Director of Business Engagement at the Brunel Business School at Brunel University. It will run on Tuesday 3rd and outline basic approaches and principles that you can directly apply to your own business. There will be opportunities for discussions and networking at the end of the events.
FiveC's is a support programme for entrepreneurs running early stage businesses provided by Bridging the Gap.
It is a programme of specialist presentations, clinics and workshops delivered by academic and professional staff from Brunel University London. These are on a broad range of subjects to support solo entrepreneurs to provide an awareness of the areas they will need to embrace – from basic accounting, marketing, IP and business modelling, through to brand, value proposition development, user/customer and competitor awareness and presentation skills.
_______________________________________________________________________________________________________
About Dr Ainurul Rosli: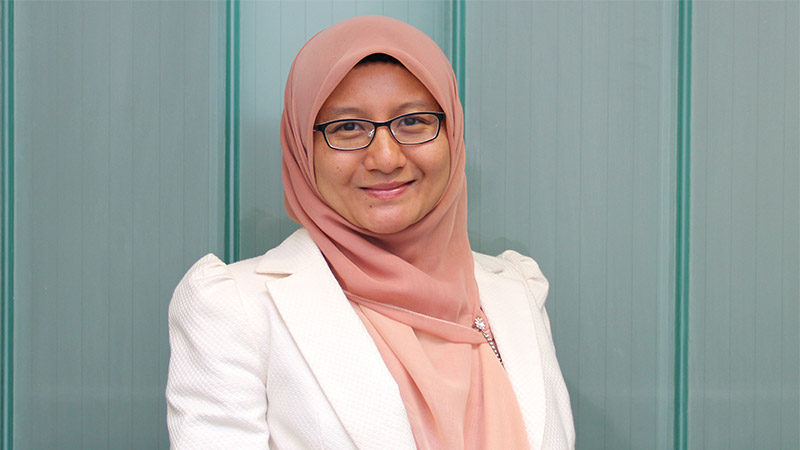 Dr Ainurul Rosli is a Reader in Enterprise and Entrepreneurship and also the Director of Business Engagement at the Brunel Business School. As an Entrepreneurship Team Coach and Entrepreneurial Mindset Practitioner (EMP), she supports individuals who want to run their businesses. She co-founded several business ventures including a social enterprise, Gritse and Social Innovation Movement (SIM).
She believes in the importance of university-industry-community interaction and research with impact, which drives forward businesses and societal transformation. Most of her approaches on supporting entrepreneurs emphasise more on team development and learning action network for entrepreneurs. Her previous professional experience includes various entrepreneurship, strategy and innovation consulting work in London and Malaysia.
Listen to Ainurul's ten series podcast on Professionalising Entrepreneurship in collaboration with efm.live and Global Entrepreneurship Movement Association (GEMA) here: http://efm.live/episodes/ep1-are-entrepreneurs-born-or-made/.Connect with Ainurul at www.linkedin.com/in/ainurulrosli
About Dr Geraldine Cohen:
Geraldine Cohen is Reader in Marketing at Brunel Business School, Brunel University; Fellow of the Higher Education Academy; Member of the British Academy of Management; Member of the Chartered Institute of Marketing (CIM) and Chartered Marketer.
Extensive executive experience in Marketing and International Business acquired at Fairchild Semiconductors in Germany, Cummins Engine Company in the USA and Rank Xerox and ECI Ventures in the UK. Set up and run successful Marketing consultancy advising industrial and commercial clients as well as non-profit organisations.
Currently, Director Business Life; Director Brunel Business School Enterprise and Brunel Business School Lead on Co-Innovate collaborations with London based SMEs; Programme Lead for CIM Gateway Programme; Former Interim Director Teaching and Learning; Former Undergraduate Marketing Pathway Leader.
Extensive Teaching Experience at undergraduate, postgraduate and MBA levels: Strategic Marketing; International Marketing; Marketing Communications; Marketing Research.

In collaboration with Brunel Hive – the business engagement resource at Brunel Business School, and delivers Brunel University London's mission of 'Engaged Scholarship' through its SME and industry partnerships, research collaborations, and active executive learning programmes. Brunel Hive is an ecosystem builder that connect partners and stakeholders for Brunel Entrepreneurial Ecosystem.
[fusion_button link="https://www.eventbrite.co.uk/e/introduction-to-marketing-and-pitching-workshop-tickets-90591558791″ text_transform="" title="" target="_blank" link_attributes="" alignment="" modal="" hide_on_mobile="small-visibility,medium-visibility,large-visibility" class="" id="" s2id_autogen16="" s2id_autogen16_search="" color="default" button_gradient_top_color="" button_gradient_bottom_color="" button_gradient_top_color_hover="" button_gradient_bottom_color_hover="" accent_color="" accent_hover_color="" type="" bevel_color="" border_width="" border_radius="" border_color="" border_hover_color="" size="" stretch="default" icon="" icon_position="left" icon_divider="no" s2id_autogen17="" s2id_autogen17_search="" animation_type="" animation_direction="left" animation_speed="0.3″ s2id_autogen18="" s2id_autogen18_search="" animation_offset=""]Register Here[/fusion_button]
Please book your free spot by clicking the Button 'Register Here'.
If you are not a Co-Innovate Bridging the Gap programme member, please contact martina.russo@brunel.ac.uk.
limited space – please reserve your seat today!
What to bring: Bring pen and paper and.. plenty of business cards. Networking is encouraged!